The Game is Afoot!
It's the most wonderful time of the year!
Disney Parks Moms Panel applications should open sometime in the next fifty-five days.
Everyone is full of hope and pixie dust.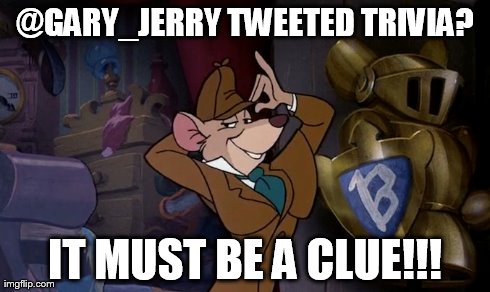 And everyone is already having fun driving themselves crazy over twitter.
Specifically over the twitter account of Gary Buchanan. Gary, also known as the Jedi Master of the Moms Panel and the Social Media Manager of Disney Parks, rallies the hopeful guests during application season (which is fast approaching.) He tirelessly puts a face and a smile on the search team. He made getting the world's most magical rejection letter easier to bear. Kuleen wrote an
perfect blog post about Gary
the other day. His unbridled enthusiasm leads to fun and hijinks often characterized by late night, Red Bull fueled twitter-fests.
While a normal person would look at
Gary's tweet about the munchkin coroner
visiting The Great Movie Ride as an interesting bit of trivia, #DisneyMP hopefuls jumped right into researching and discovered vital details. The actor who portrayed the munchkin coroner celebrates his birthday on September 2, so will that be the date that applications open up?
Or will that be the date they close?
Will it be the only date to apply?
Or is it, as it appears to a casual observer, random trivia.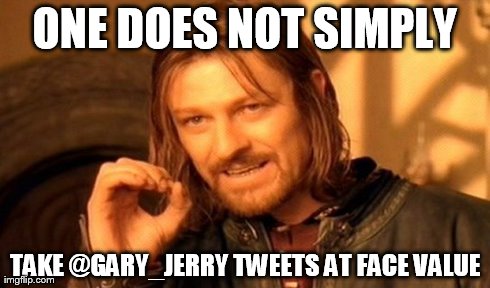 Some of his clues are more obvious.
For example, a recent
tweet in Na'vi
, when translated, let us know that there would be four or more rounds this year. Yes, the obvious clue required translating the language of Avatar into English. He occasionally gives hard cut off dates (like
this tweet
with the promise that an announcement will be made within 17 days.)
My favorite (possible) clue so far?
This tweet.
Are you (like me) hanging on Gary's every tweet hoping to find a hint of #DisneyMP pixie dust?